Over 9000 girls have been catcalled in London
Over 9000 girls have been catcalled in London. That's according to @catcallsofldn, a chalk art Instagram account which aims to raise awareness of street harassment.
Catcalling is a form of street harassment and it includes shouting harassing and sexually suggestive comments in public.
Campaigner Farah Benis was inspired to set up @catcallsofldn after experiencing street harassment from a young age.
"I'm in my thirties and for me, street harassment started from when I was eleven years old. I went to school in central London and during my commute, I was constantly targetted" she told City News.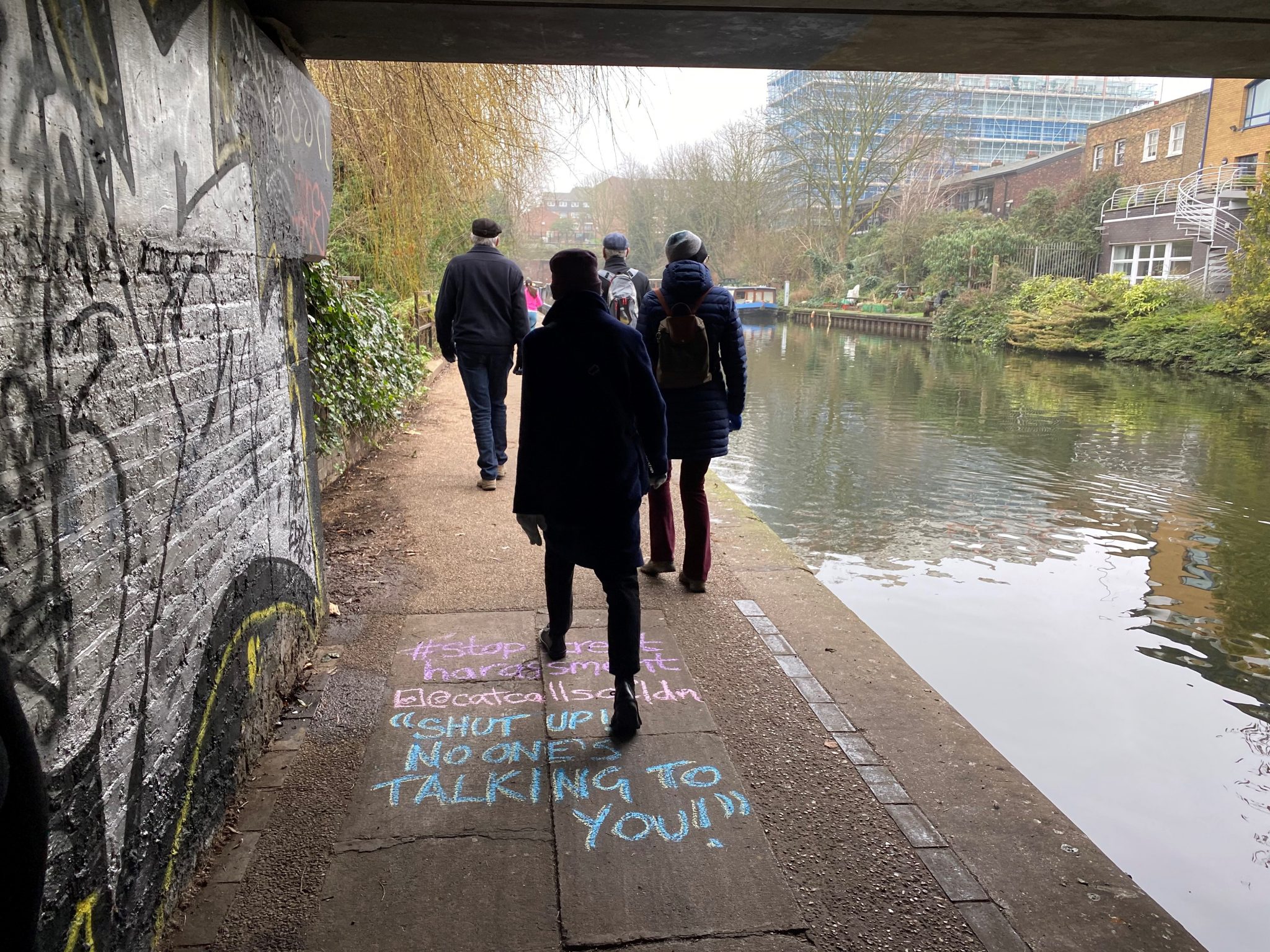 Farah receives submissions from the public to the Instagram page. She chalks the words shouted by strangers on the pavement in brightly coloured chalk where the incident occurred.
"The immediate impact of having it where it happened is to raise awareness. It's highly impactful," she said.
Since setting up the account Farah has received over 9000 submissions.
"It's absolutely shocking when you think about how many submissions I've received. There are multiple other movements happening which are also taking submissions. I know they are receiving them in the hundreds if not the thousands".
"For me, the most surprising thing is how many young people are being targeted. Many young people are coming to me with stories and not just stories of a wolf whistle or a casual so-called compliment. It's really oversexualized comments towards 12-year-olds and 13-year-olds. The perpetrators are 100% of the time adult men. This shows there's a massive problem of young girls, teenage girls being oversexualized in this way".
Street Harassment during the lockdown
According to global children's charity Plan International UK, 1 in 5 girls have experienced street harassment during the coronavirus lockdown.